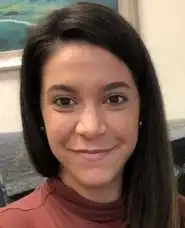 Kristen Billig, LCSW, is a Licensed Clinical Social Worker with more than eight years' experience and a passion for working with adolescents, as well as adults and families. She earned her Master's degree in Social Work at Fordham University and has extensive experience working with Veterans suffering with anxiety, depression, PTSD and other health-related conditions.
Kristen emphasizes the importance of self-care by focusing on physical and mental health wellness within the life-cycle. This approach addresses challenges related to self-esteem, relationships, family, school/work-life balance, mental health and chronic health conditions. Her practice draws upon a variety of therapies and modalities such as Cognitive Behavioral Therapy (CBT), Dialectical Behavioral Therapy (DBT), and mindfulness-based approaches.

As a Reiki Master Practitioner, combined with the above, Kristen offers a holistic approach to therapy, helping individuals gain greater awareness of the connection between their mind, body and spirit and empowering them to balance and heal their own lives.
http://www.solutioncenterllc.org/WomenandSelfCareinRelationships.en.html