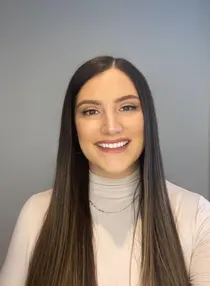 Kristen Whelan, LMSW, earned her master's degree in Social Work at Adelphi University. A Licensed Social Worker with more than eight years' experience, she has worked within the Mental Health system in both inpatient and outpatient settings, specializing in children, adolescents, and families. In utilizing an integrative approach of Cognitive Behavioral Therapy (CBT), Dialectical Behavioral Therapy (DBT), Attachment, Regulation, and Competency (ARC), mind-body connection, and sensory-based strategies, she helps guide her clients on their journey of self-exploration and empowerment.
While drawing on her clients' individual strengths, she emphasizes fostering connections with oneself and others. By applying a holistic and supportive method, Kristen assists her clients in addressing anxiety, stress, depression, self-esteem, behavioral challenges, relationship conflicts, and trauma. She encourages self-care, personal empowerment, and understanding the relationship between mental, physical, and emotional well-being.
In so doing, Kristen guides her patients to achieve the best and happiest version of themselves by becoming self-aware of the value of the strength they hold within and the ability to free themselves from patterns and limitations imposed by their past.